We are located in Ninilchik, Alaska on the Sterling Highway at Mile Marker 137. Ninilchik is home to some of the finest Halibut and Salmon fishing in the world! Owner and operators, Capt. Brian Baker and Capt. Katie Baker, are both USCG licensed, First Aid Certified and CPR trained Captains. We are year round residents of Ninilchik and we enjoy everything Alaska has to offer. Majestic ocean views, volcanoes, wildlife, and incredible fishing, the Kenai Peninsula has it all! We are both avid hunters, but our true passion and love is fishing the Cook Inlet in Ninilchik, Alaska! Our goal is to provide you with a safe, professional, fun and unforgettable experience that you will want to share with your friends and family.
Experience the fun and adventure of being tractor launched into the Cook Inlet on a 28-foot custom aluminum boat only minutes from fishing an Anglers dream!
Our fishing season goes from May 1 until Labor Day. Under the new Fishing regulations, there isn't any Halibut fishing on Wednesdays, but that leaves it open to a clamming trip or all-day salmon fishing. Let us help plan your adventure for what is good for you! We also offer scenic trips to Seldovia for lunch and an island tour for those who don't want to fish and just want a small group tour.
The breathtaking drive from Anchorage to Ninilchik is a memorable scenic adventure with a plethora of wildlife, scenic views, camping, and unique shops along the way. If you prefer to fly South, Homer and Kenai are short flights from Anchorage and will put you less than an hour drive from Ninilchik. Our location and directions can be found here.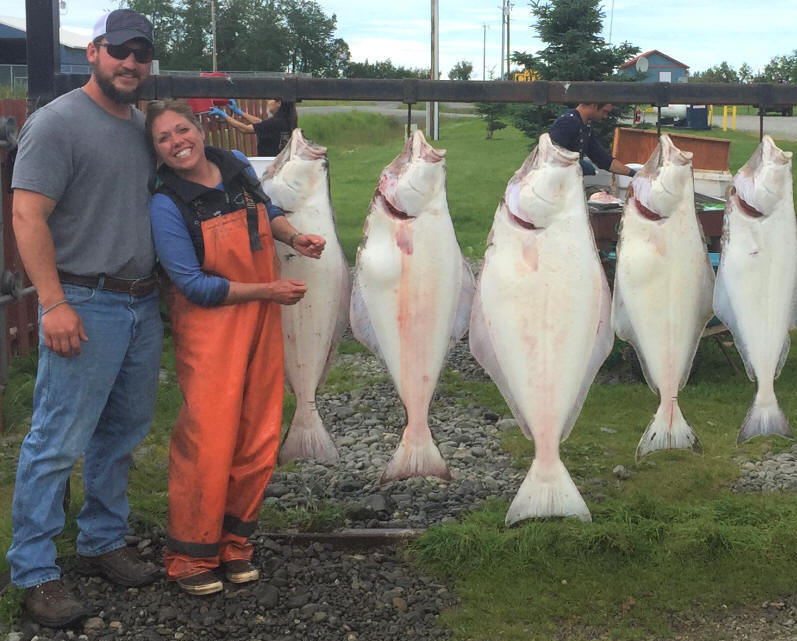 Reel Salty Charters
Located at Mile Marker 137 Sterling Hwy
Mailing Address:
PO Box 39593
Ninilchik, Alaska 99639

Physical Address:
67305 Auntie Mae Dr
Ninilchik, Alaska 99639
Phone: 907-567-FISH (3474)
Email: reelsaltycharters@yahoo.com
---
Home Directions Rates FAQ's Request More Info
Website by